Management Diagnostics: "Just be yourself!"
"Just be yourself!" is an old maxim for behaviour in everyday life and also a common advice for potential contestants of assessment and development centers. If you are able to behave the way you are, you feel comfortable. But does this also hold true for the workplace? One of our clients drew our attention to an English study, which found out that the above mentioned fact does only apply to private life, but not to everyday work.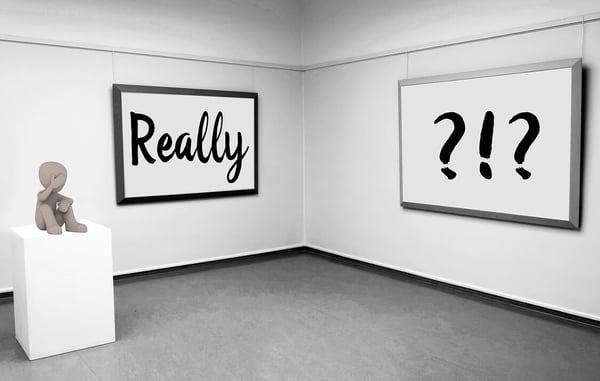 Quite the contrary: sometimes a polite smile is not only more sensible for the future career, but can also increase the individual wellbeing. Gestures like the victory sign of Josef Ackermann or the far too open scenes of the bathing Rudolf Scharping with his then new love, show, how awkward effects a far too authentic behaviour can bring. As a manager you should always be aware of the role you (intend to) play and what stage you will play on. In this context it is rather a question of congruent than authentic behaviour. Imagine, just once, we would expect the other to constantly deal with our authenticity. For those, who wish to deal with this topic more deeply, we recommend the book "Mythos Authentizität" of the colleague Rainer Niermeyer.

In this context, we were asked, how we consider the difference between basis and adaption style of Insights MDI; as a general rule, we recommend that it is promotive to have both characteristics as close together as possible, true to the motto: I am able to behave in a way how it matches my natural preference. In fact, we assumed that adapted behaviour, which persons show or have to show over a medium-term period, can have a negative impact on the wellbeing, or, in worst cases - can imply health impairments. With regard to the study, this theory has to be at least scrutinized. Or is cultural background playing a role?
As data is only collected in England, this could be absolutely true. Are English people rather used to exercise restraint and stay polite unlike Germans who are in general said to be direct and straight forward? Communicate us your experiences - it is a fascinating topic beyond question!