"Healthy leadership" available as app for tablet PCs
Apps play an increasing part in our occupational and personal lives. On the initiative of the Federal Ministry of Labour and Social Affairs an online-portal called "Psychological Health in the working world" ("Psychische Gesundheit in der Arbeitswelt - psyGA) was established which offers a lot of helpful information concerning occupational health issues. The latest product is an app addressing managers that have an affinity for "healthy leadership".
We tested the app and can gladly recommend it. It is structured like a presentation. With the navigation menu you easily get to one of the four chapters. The app aims to foster psychological well-being by health-oriented leadership behaviour. At the beginning of every chapter there is an overview of the content in form of questions. Various self-checks enable a quick assessment of one´s own situation regarding the chapter's topic. In each chapter there are short descriptions followed by practical examples, hints and concrete instructions. On 42 pages you can find a lot of information about psychological health at the workplace and how you as a leader can promote it.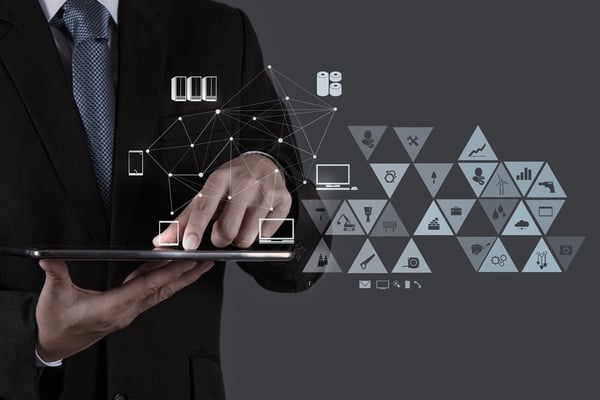 Fig. 1: Healthy Leadership as App

In this regard we would like to introduce another app that is not only available for tablet-computers, but also for your smartphone (android and iOS): Moves. Since 10.000 steps a day are considered healthy and almost everybody carries a smartphone with them all the time, this app works like a "pedometer" counting your every step via movement sensor and GPS. That does not only sound interesting, but it works as well. The more steps you make, the bigger the ball that illustrates the number of steps you made. This motivates you to use the stairs instead of the elevator more often, as well as going for a little walk in the evening. Your personal monthly record is rewarded with a respective message, too. As the app registers your daily routes, you have to decide on your own if that is ok or not. Still, from our point of view, it is definitely a cheap alternative to the trendy Fitness-Ribbons, that nowadays shine on the wrists of many health-oriented CEOs.