How we will work in the future (part 2)
A look into the future, how we will work and live. Perspectives and impressions of the "Learning Journey" with vitra from New York, Seattle, San Francisco and the Bay Area.

Background - 27 "Insights" in 5 days

As already described in the previous blog post, vitra's cooperation partner had the opportunity to take part in this year's "Learning Journey" on the east and west coasts of the USA.
A unique event to gain fantastic insights into the workplace design of the future in a short time.
In a group of 20 people under the direction of Raphael Gielgen, Head of Research & Trendscouting at vitra, the programme included lectures and discussion forums with leading architectural firms such as Gensler, BIG or O & A in addition to the "digital leading companies".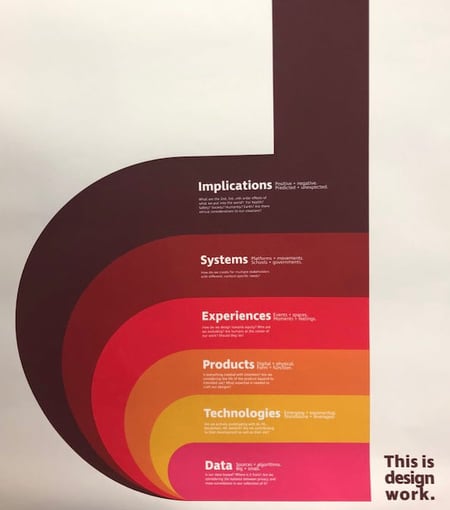 Trends - what is on the horizon?

8 Trends can be differentiated across the board:

1. Health as driver number 1
2. Biophilic Design.
3. Flexible interior design
4. Design follows function
5. "Resort Oasis" or "Cultural Centre"?
6. Desk sharing - yes or no?
7. Sustainability remains in vogue
8. "Culture eats strategy for breakfast, design for lunch and architecture for dinner"
I already mentioned the first 4 trends in the last blog post, it follows as announced trends 5-8.


"Resort Oasis" or "Cultural Center"?

The openness of the overall system varies.
Apple, for example, is completely isolated from the outside world - the new building in Cupertino looks like a castle. Visitors are not allowed, only in the visitor centre.
Instagram in Menlo Park (CA), on the other hand, focuses on the greatest possible exchange with the surrounding neighborhood. Employees are encouraged to bring along as many of their friends and families as possible in order to ensure exchange, transparency and closeness.
However, this exchange should not take place during the usual sightseeing tour or an "open day", but should actually serve to build a community.

The Adidas Creator Farm in Brooklyn also follows an identical path. Through common celebrations with the surrounding neighbours community is lived, as it is usual with us only in good neighbourly relations. The companies thus open up to society and both sides can profit from it.
Other companies like Slack offer their employees almost everything they need to stay in the company building. From well-filled refrigerators with free food, to massage services and fitness rooms, these companies resemble 5-star resort facilities rather than office buildings.

When google resided outside Mountain View at the time, they also offered all the amenities, as there were few options outside. When they moved to San Francisco, they did the same thing, which led to Starbucks closing their store after a while.
In the meantime, google is also taking a different path here and, thanks to the new spatial concept, is ensuring a stronger exchange with the immediate neighborhood.

A compromise path is taken by amazon. In their buildings in Seattle, which are well worth seeing, they offer their employees almost all the possibilities they need.
However, these are not subsidized. This means that employees pay just as much for their cappuccino in the canteen as they do outside in the café.
Today, 40,000 employees work directly in the center of Seattle. The energy inside and outside the building is high and very lively.


"Desksharing" - yes or no?

If new office buildings are planned in Germany, the possibility of saving energy by sharing desks ("desk sharing", "free seating") is usually up for discussion.
Studies show that, on average, only 39% of employees actually spend time at their workplace. The rest of the time they are on vacation, sick, attending meetings, working from home, etc.
This of course arouses desires and the question of whether every employee really needs his or her own desk if he or she is not there for most of the time anyway.
If, on the other hand, you ask the employees, the answer is mostly clear: everyone wants their own workplace, if possible, in order to be able to set up photos and plants.
There was no clear trend in this respect in the USA.

Companies such as AirBnB, Adobe or Slack offer their employees permanent workplaces, plus a wide variety of cooperation rooms, of course.
Others, such as the Gensler architects' office, assume a 75% quota and distinguish between fixed desks and flexible desks, which are also recognizable in color - "white" for the permanently assigned and "black" for the flexible.
This creates a compromise between human needs on the one hand and economic necessities on the other. Just looking at the desks, some of which are empty, the question arises to what extent this still makes economic sense and is therefore sustainable.


Sustainability remains a trend issue

Sustainability also remains a central issue for the future.
Different standards (WELL, LEAD) from institutes such as the International Living Future Institute offer not only ecologically and economically interesting concepts, but also solutions.
The main focus here is on two things: on the one hand, the highest possible energy efficiency of a building, and on the other hand, the materials used in its construction.
The sustainability of the material is the greatest challenge. In the USA, for example, there are still 800 chemical substances on the "red list" that can be used in construction.


"Culture eats strategy for breakfast, design for lunch and architecture for dinner"

One thing became clear in many conversations: in the end, the most beautiful forms, the most sophisticated architecture bring little if the people who live and work in them do not have the appropriate attitude and attitude that is needed to take advantage of the opportunities offered.

If people do not want to share their knowledge, because this still means power in the organization, spatial cooperation offers lose their importance.
If people don't exchange their ideas and dare to question things because culture doesn't provide for mistakes, then design thinking toolboxes (see photos of the D. School, Hasso Plattner Institute, Standford University, Palo Alto) on the wall won't do anything to create wonderful prototypes.
When people don't talk to each other, even though they sit together in cross-functional teams, the associated breaking up of dominant structures ("silo thinking") also comes to nothing.


| | |
| --- | --- |
| | |
Conclusions

It became very clear how big the fight for the best talents has become in the meantime.
Companies invest millions of dollars to attract and retain the best people.
Germany, including Europe, can certainly learn something from this. In the past, too little value was placed on the design of buildings and office space.
The reality of German offices sometimes just looks creepy.

But it is not money alone. Many buildings are not more expensive than conventional ones. The design of large areas with few partition walls also saves money that can be invested elsewhere.
I can therefore only encourage CEOs, HR managers and personnel developers to walk through their own office building and feel how they are doing.
Beauty and aesthetics are values in themselves and have gained in importance. Attractive rooms and exciting architecture invite collaboration and creativity.

On the other hand, the question arises as to what role the motifs of the employees play. Aesthetics may be motivating for some, but completely meaningless for the coder.
This is shown by the approach of a building by LinkedIn, which has built a kind of "dungeon" for its IT staff, with strongly reduced light that looks more like a cave than an office building. Such a motif-based approach, however, played no role even in the highly decorated architectural offices.

Numerous concepts also focus on optimising the well-being of employees and thus their health and performance. From my point of view a classic "win-win" situation for companies and employees.
Work should be possible wherever you are and wherever you can find the best working environment for your current job. Whether alone, in pairs or in a team. That's why many of the ideas and the office of the future revolve around diverse work opportunities that are optimally and uncomplicatedly suited to the respective job and person.

And ultimately it is about the highest possible flexibility to be able to adapt rooms to changing conditions again and again. New room concepts will probably never be finished, but will only reach an intermediate state until the next change. This is "permanent beta".

That's why Raphael Gielgen is right when he says:
"Since employees are aware that they work in a beta environment, which is in progress, the friction against change is lower and the ability to change is higher. The environment is recognized as a place that is not yet completed and therefore always a changing subject" (Workhackathon.com, posted on 17.11.18).

Change becomes normality, the vision of the learning organization becomes reality - and change management becomes obsolete in today's application.
---

If you have any questions about the "Learning Journey", please do not hesitate to contact us. We will also be happy to put you in touch with the vitra team of experts.

Would you like to find out more about the Healthy Organisation? Then please feel free to inform yourself about our services in this area or simply contact us.

Further blog posts from the series "How we will work in the future":

How we will work in the future (part 1)

How we will work in the future (part 2)